Okinawa in Japan Travel Report (Sightseeing Spot & Foodie)
I reported trip on Hakone in a previous article, but this time I will report Okinawa!
I went on a trip for 5 days from 28th to 31st August 2017.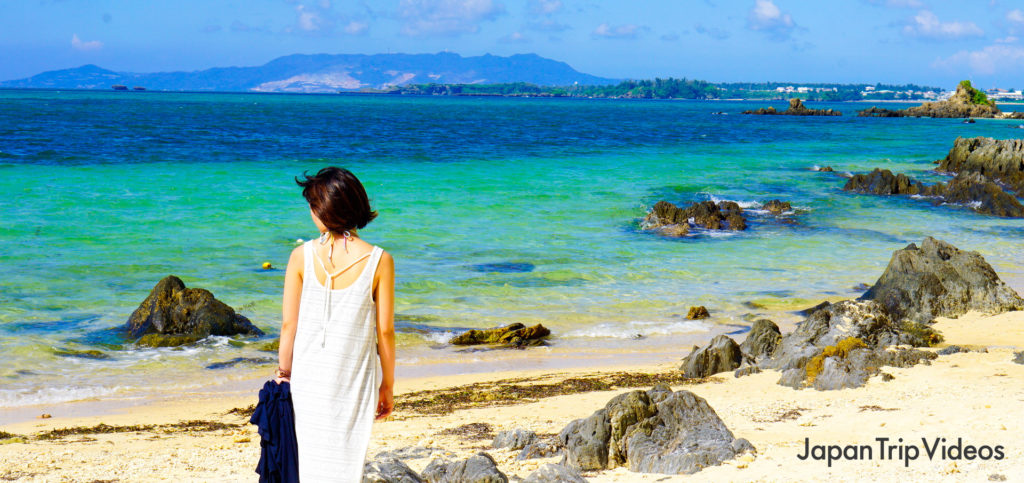 What is about Okinawa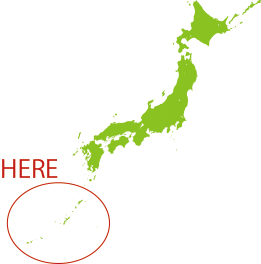 Okinawa is located at the southwest end of Japan. It is characterized by a temperate climate and is very popular as a resort in Japan due to its beautiful sea.
Usually you can swim in the sea from March to October, but from June to September is the best season.
※ However, in this period it is common that there are many typhoons.
Since the middle of August is consistent with Japanese Obon vacation, the price of the trip is very high, crowded with people.We recommend you shift a bit from this period.
Travel Attractions I Visited
From here I will introduce sightseeing spots I visited.
Mihama American Village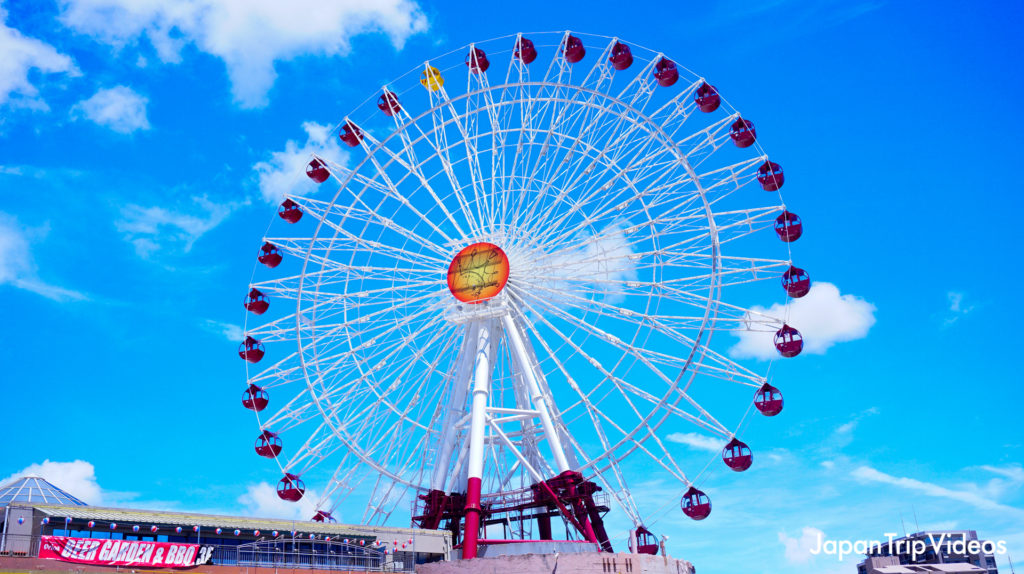 On the first day I visited Mihama American Village. A big Ferris wheel is a landmark.
There are many restaurants and souvenir shops there.
Although it is named American Village, in fact it is quite multinational atmosphere and you can enjoy various countries' cuisine.
We ate lunch at Kamezen cafeteria in American Village(Depot Island BLD C).
The menu was Okinawa's Cuisine called Okinawa Soba. It was very delicious at reasonable prices.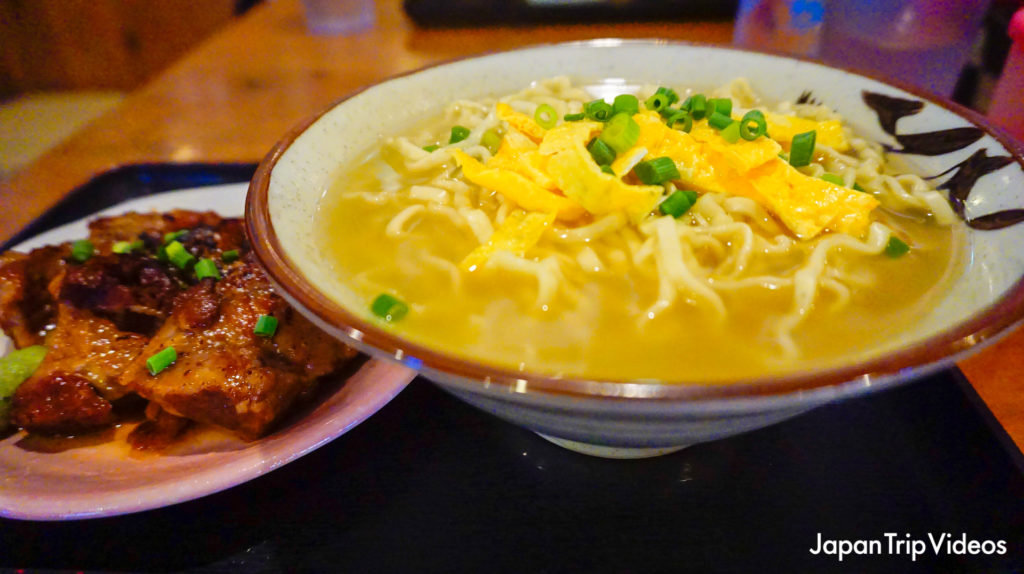 Okinawa Churaumi Aquarium
I went on the second day is the Churaumi Aquarium which is popular as a sightseeing spot.
There, about 740 species of 21,000 living creatures are raised.
The famous one is a tank with a whale shark here.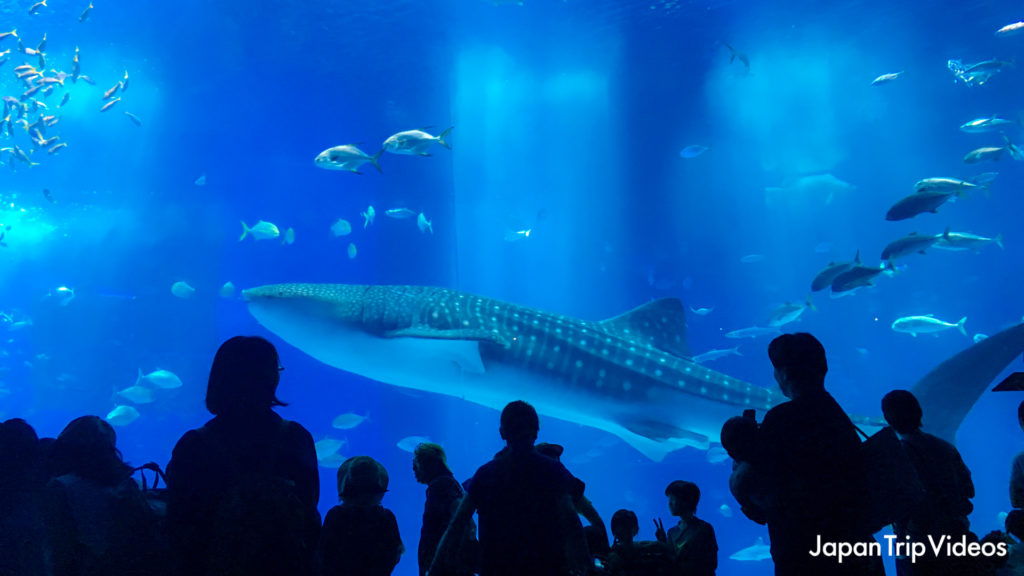 Actually, this aquarium is the first aquarium in the world to successfully raising the whale sharks.
And they are trying to breed the whale sharks.
I was touched not only by a large tank but also such a challenge.
By the way, you can buy tickets for Churaumi Aquarium cheaply at nearby convenience stores.
Kouri Island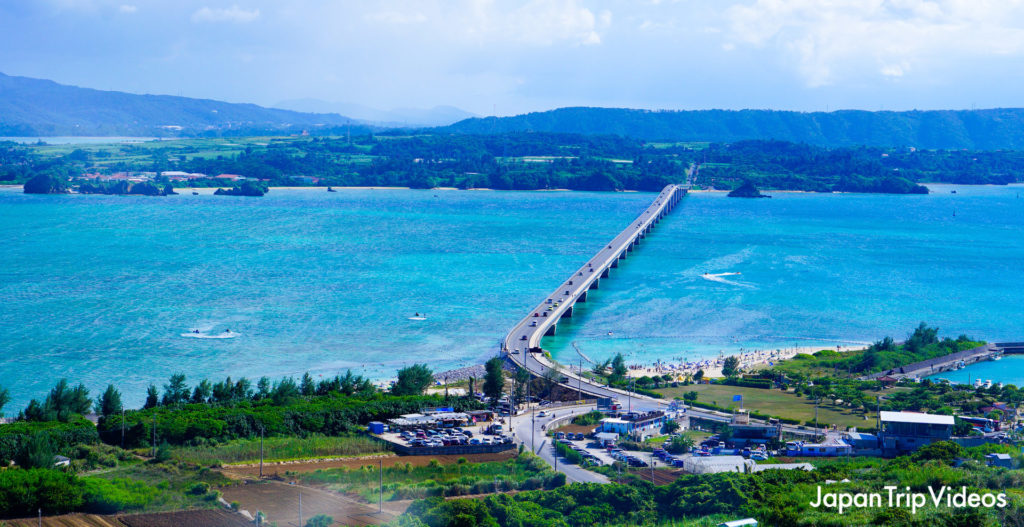 I visited Kouri island after visiting the Churaumi Aquarium.
It takes about 40 minutes by car to the Aquarium to Kouri Island.
Since Kouri Bridge was crossed in 2005, it came to be able to go by car.
The scenery from the bridge was very beautiful.
On the island, I visited the Kouri Ocean Tower.
Until heading to the tower, you can enjoy the view by riding the automatic driving cart.
You can also enjoy the Seashell Museum there.
▽Kouri Ocean Tower Information Video(Official)

We only went to the tower, but there are many people who swim at the beach and there are several cafes and so on.I recommend you visit Kouri Island because of easy access.
Foodie in Okinawa
I stayed at Rizzan Sea Park Hotel Tancha Bay in Okinawa.
We had breakfast and lunch with a buffet at the hotel.
However, at dinner I visited various nearby restaurants.
You can get to that place within about 20 minutes on foot from the hotel.
Japanese & Ryukyu Cuisne SHICHIFUKU
It is a hotel restaurant where we stayed during our stay.
I ate Japanese kaiseki dish. Kaiseki dish is a traditional Japanese course dinner, dishes comes out in order.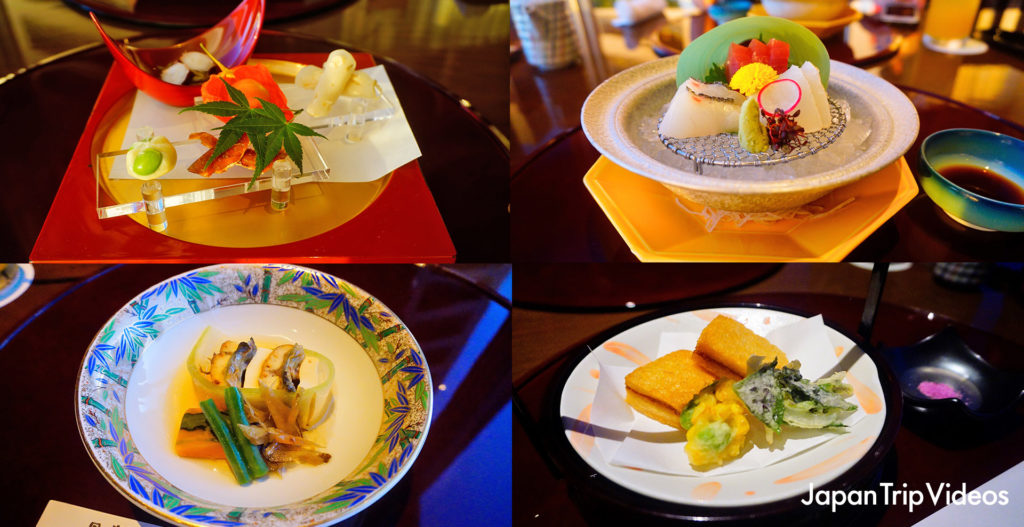 I got a reservation at 18:30, so it was around the sunset.
I saw the sunset from the window seat and it was very beautiful.
The meal was also an elegant taste, and the clerk's welcome was also wonderful.
Ryukyu BBQ Blue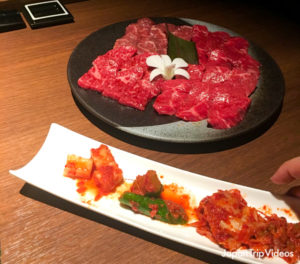 This is a restaurant in kafuuRresort Fuchaku hotel.
It is a restaurant with a calm atmosphere, so it is recommended for couples.
When we went around around 21:00, there were no customers other than us.
This restaurant is on a higher floor.Because it was night, outside was pitchless, but in the day I thought that the sea would have been very beautiful.
Of course the dinner was very tasty!
RESTAURANT'Sea Forest'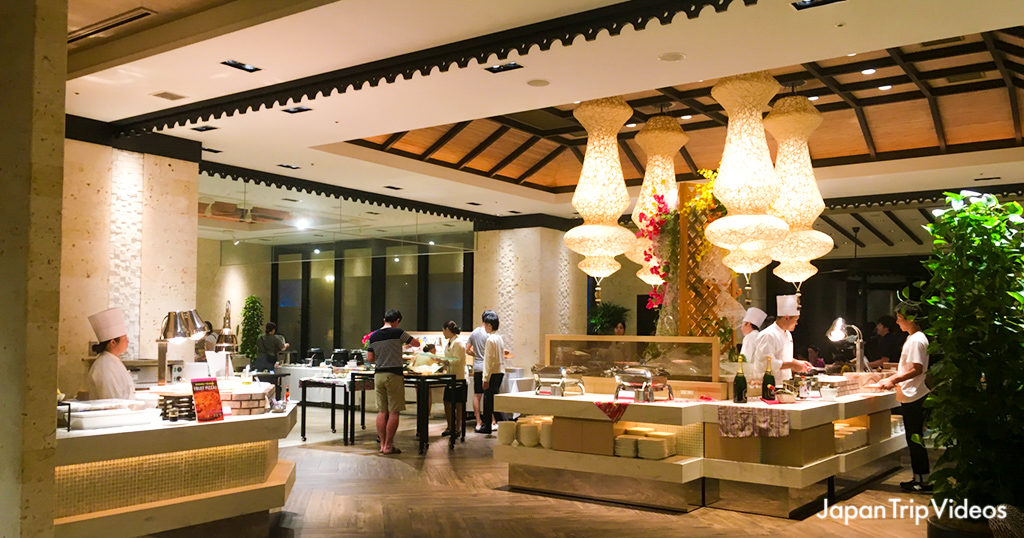 This is a restaurant in Hotel Monterey Okinawa Spa & Resort.
I ate a buffet here.The restaurant in a bright atmosphere and the very friendly staffs.
Especially, the roast beef was delicious.
Ryukyu Tei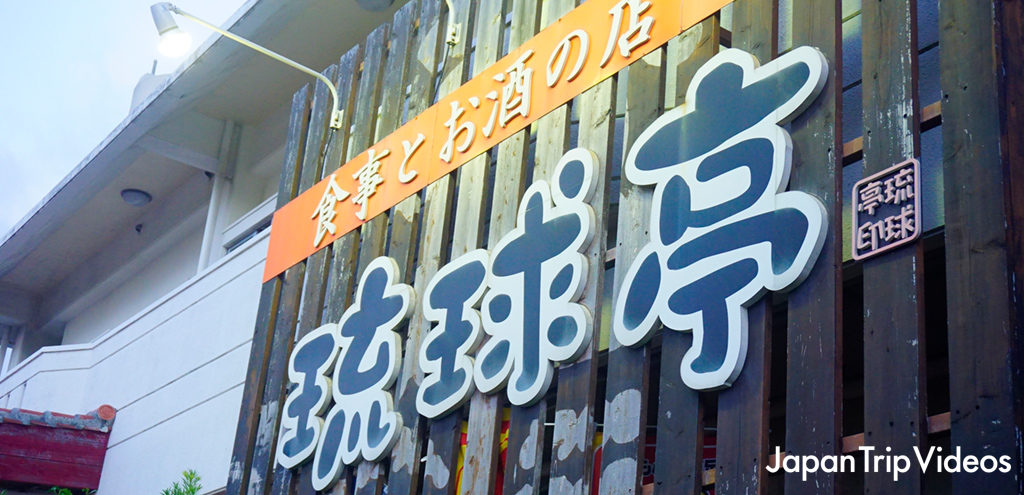 It is a Izakaya (Japanese Pub) about 3 minutes on foot from the hotel I stayed at.
At reasonable prices, you can enjoy various Okinawa cuisines.
This restaurant is recommended for families with children.
It is very good when I thought that you got tired of the hotel buffet.
This time,The main purpose of Okinawa trip was to relax in the main island.
Next time I would like to go to a remote island too.
If you got interested in Okinawa, you can watch following Okinawa virtual travel videos on this site(Japan Trip Videos).
For Couple : https://japan-trip.tv/en/okinawa-chiho/3825/
For Family : https://japan-trip.tv/en/okinawa-chiho/3820/
For Solo Traveler : https://japan-trip.tv/en/okinawa-chiho/3836/
For Girls : https://japan-trip.tv/en/okinawa-chiho/3828/
For Boys : https://japan-trip.tv/en/okinawa-chiho/3833/
Enjoy it:D
---